acrylic foam tape jumbo roll 3M 5925 1.1mm*600mm*33m black Double sided VHB Foam Tape
Product Detail
Product Tags
3M VHB The tape contains a durable acrylic adhesive with viscoelasticity. This is a remarkable and powerful double-sided foam tape, which can adhere to a variety of substrates, including aluminum, stainless steel, galvanized steel, composites, acrylate, polycarbonate, ABS, painted or sealed wood and concrete. This adhesive tape has excellent shear strength, adhesion, surface adhesion and temperature tolerance. It is generally applicable to many market applications, including transportation, electrical appliances, electronics, architecture, identification and display, and general industry. Fast, powerful and reliable bonding of various materials to achieve permanent bonding.
Good isolation and buffering.
Excellent performance for vibration and anti-crack.
High density and flexibility.
Ideal for rough and uneven surfaces.
Product name:VHB foam tape
Product model:5925
Release Liner: red Release film
Adhesive:Acrylic adhesive
Backing material:acrylic foam
Structure:Double side foam tape
Colour:Black
Thickness:1.1mm
Jumbo Roll Size:600mm*33m
Temperature resistance:60-170°C
Custom: Custom width / custom shape / custom packaging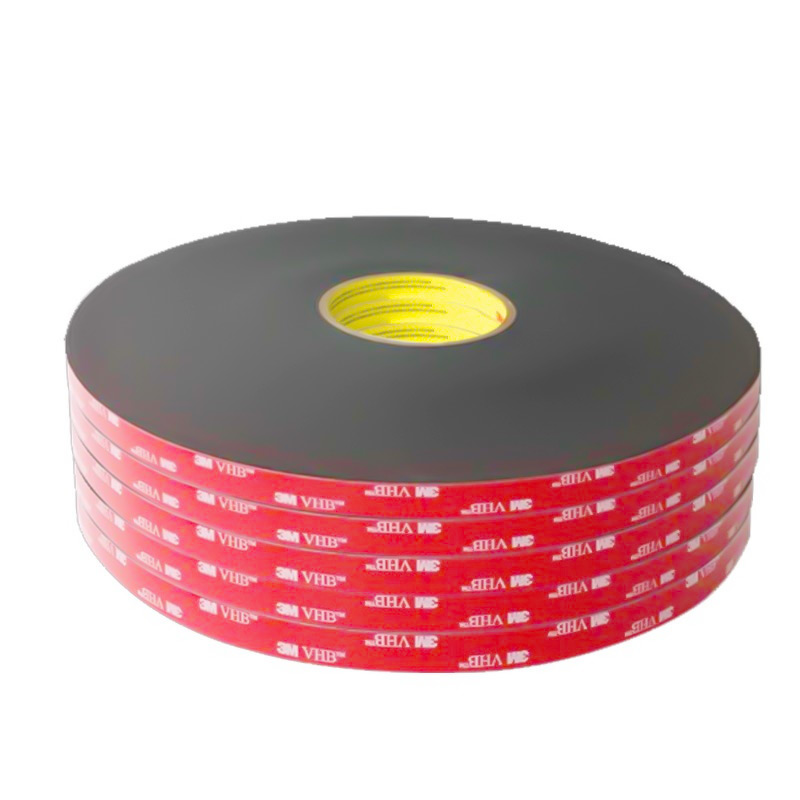 Decorative materials and interiors
Nameplates and logos
Electronic display screen
Panel frame bonding
Bonding of reinforcing plate and panel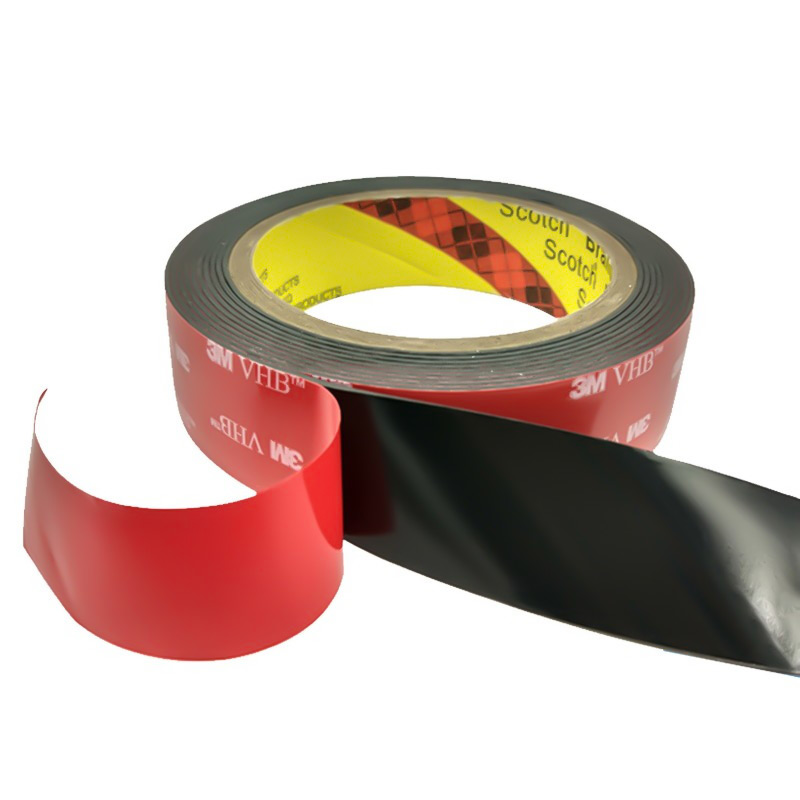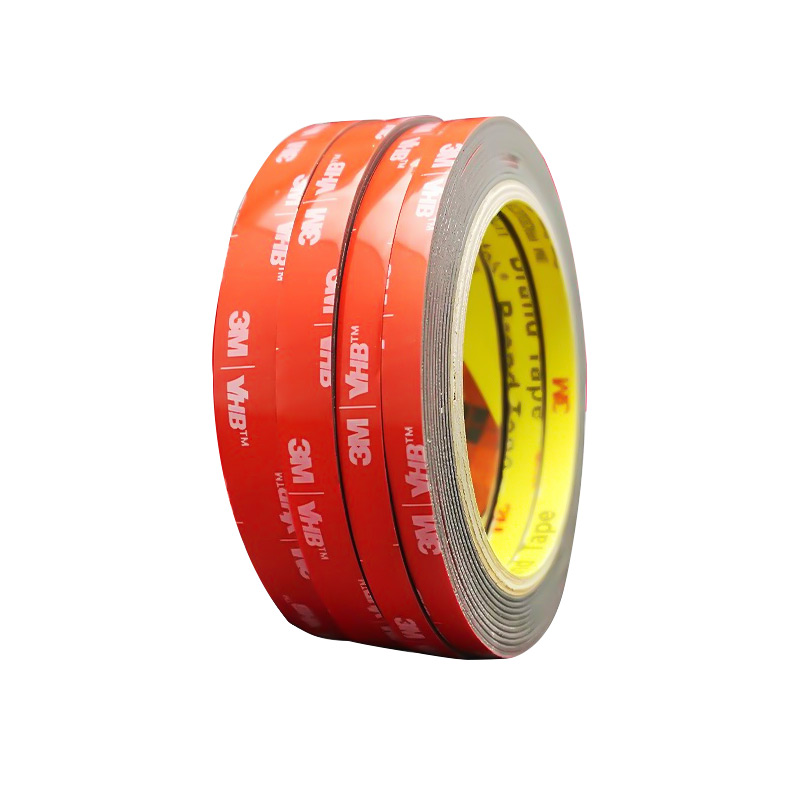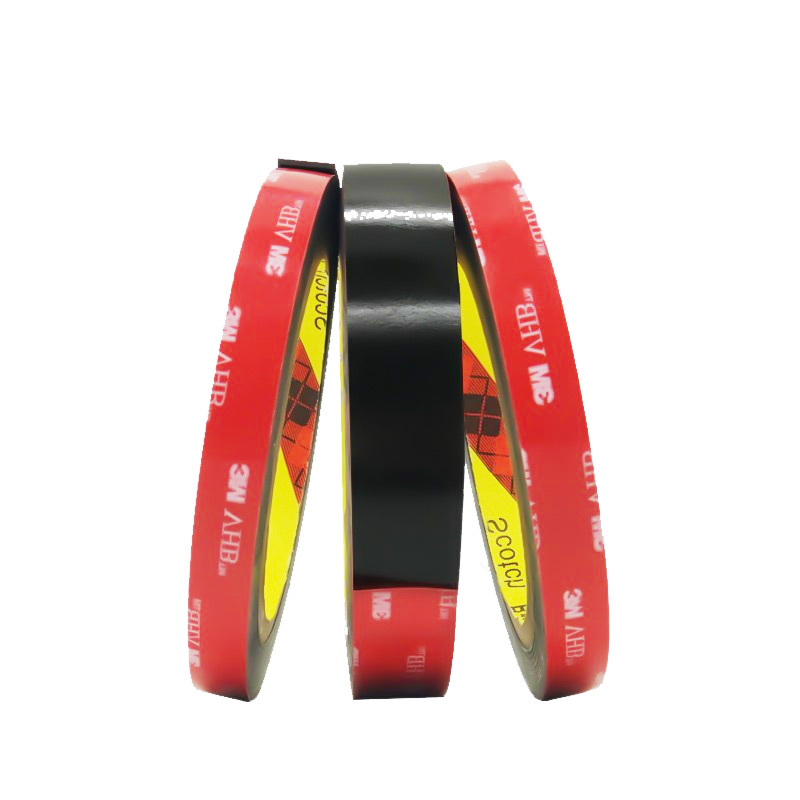 ---
---