3M 5962 waterproof black double sided adhesive foam tape 3M Acrylic Foam Tape
Product Detail
Product Tags
It adopts permanent bonding method, which is simple and rapid to use, with high strength and long-term durability.
The almost hidden fastening method keeps the surface smooth.
It can replace mechanical fasteners (riveting, welding and screws) or liquid adhesives.
The black, 0.062 inch (1.6 mm), is made of modified acrylic adhesive with an easy to match acrylic foam core, which can be bonded to various substrates including powder coatings and irregular surfaces.
Eliminate drilling, grinding, trimming, screw tightening, welding and cleaning.
It has more excellent void filling efficiency and can achieve permanent sealing for water, humidity and more environments.
Pressure sensitive adhesive can be bonded by contact, which can provide instant processing strength.
Different materials that are lighter and thinner are allowed.
Product name:3M Acrylic Foam Tape
Product model:3M 5962
Release Liner: red Release film
Adhesive:Acrylic adhesive
Backing material:acrylic foam
Structure:Double side foam tape
Colour:Black
Thickness:1.55 mm
Jumbo Roll Size:600mm*33m
Temperature resistance:90-150℃
Custom: Custom width / custom shape / custom packaging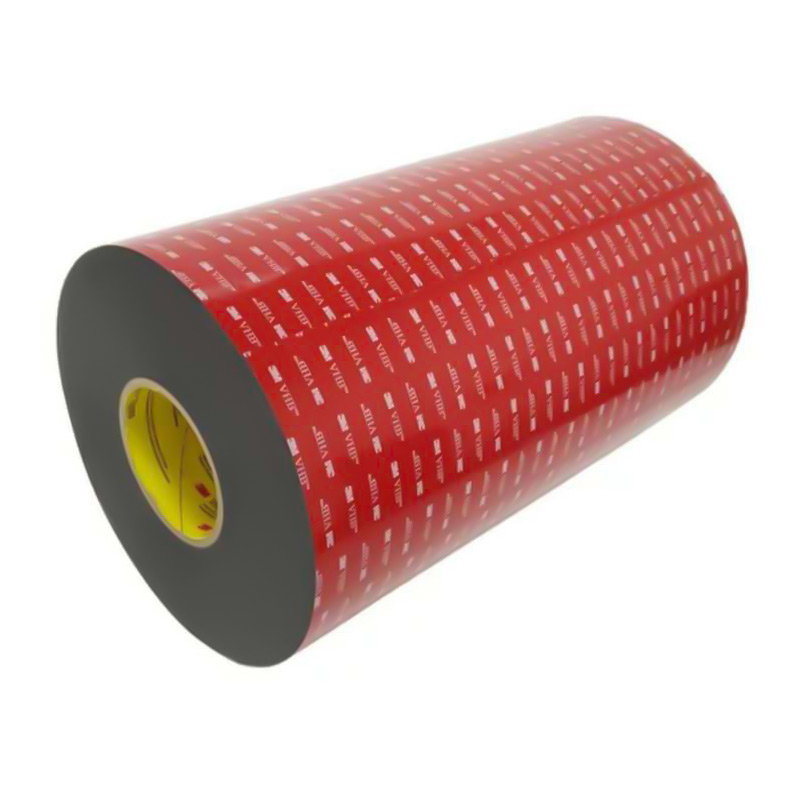 Decorative materials and interiors
Nameplates and logos
Electronic display screen
Panel frame bonding
Bonding of reinforcing plate and panel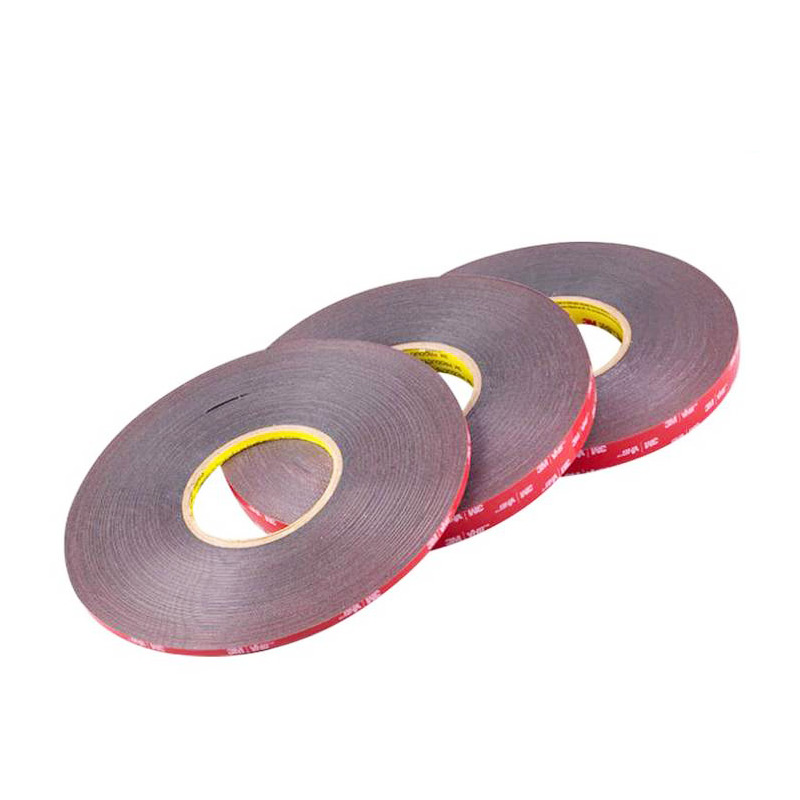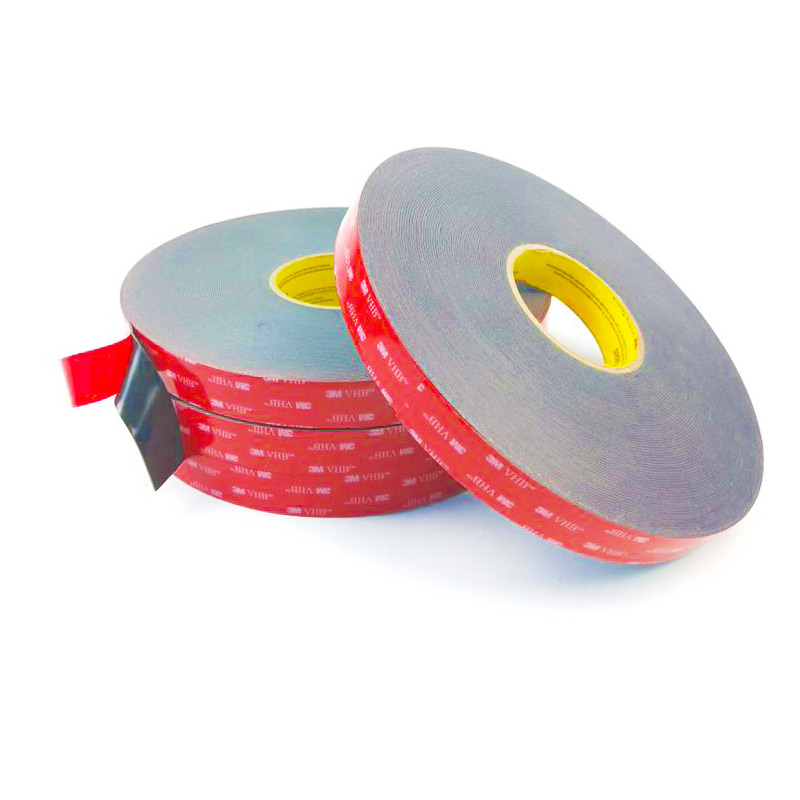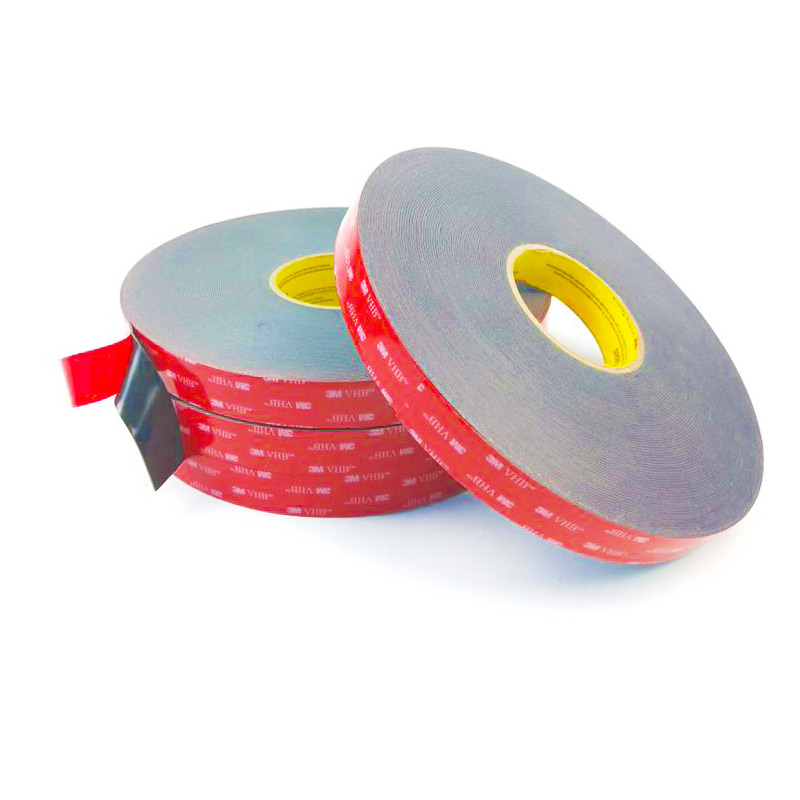 ---
Next:
Die cut round shape pet double sided tape 3M 9495LE 300LSE Double Coated polyester adhesive tape
---